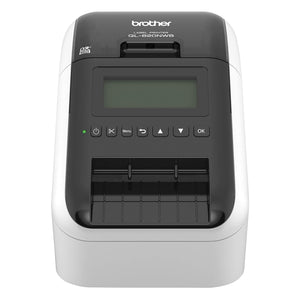 Use this printer along with the Tint Wiz inventory feature to print QR coded labels for your window film and paint protection film. 

Tint Wiz Users - Get this printer FREE by logging into the Tint Wiz app, go to Support -> Live Chat and ask us for the 100% off coupon code for Tint Wiz users
Printed Label includes:

your company's name
name of the film 
lot number of the roll
remaining linear feet of film 
remaining square feet of film 
QR code to easily pull up and manage the roll
This printer connects via wired or wireless connection (bluetooth). Using the wireless option is a convenient way to print from your phone, tablet, or computer ... whichever device you're using at the time. 
For more info on how the inventory feature in Tint Wiz works, go to -> Inventory Management - Help Center